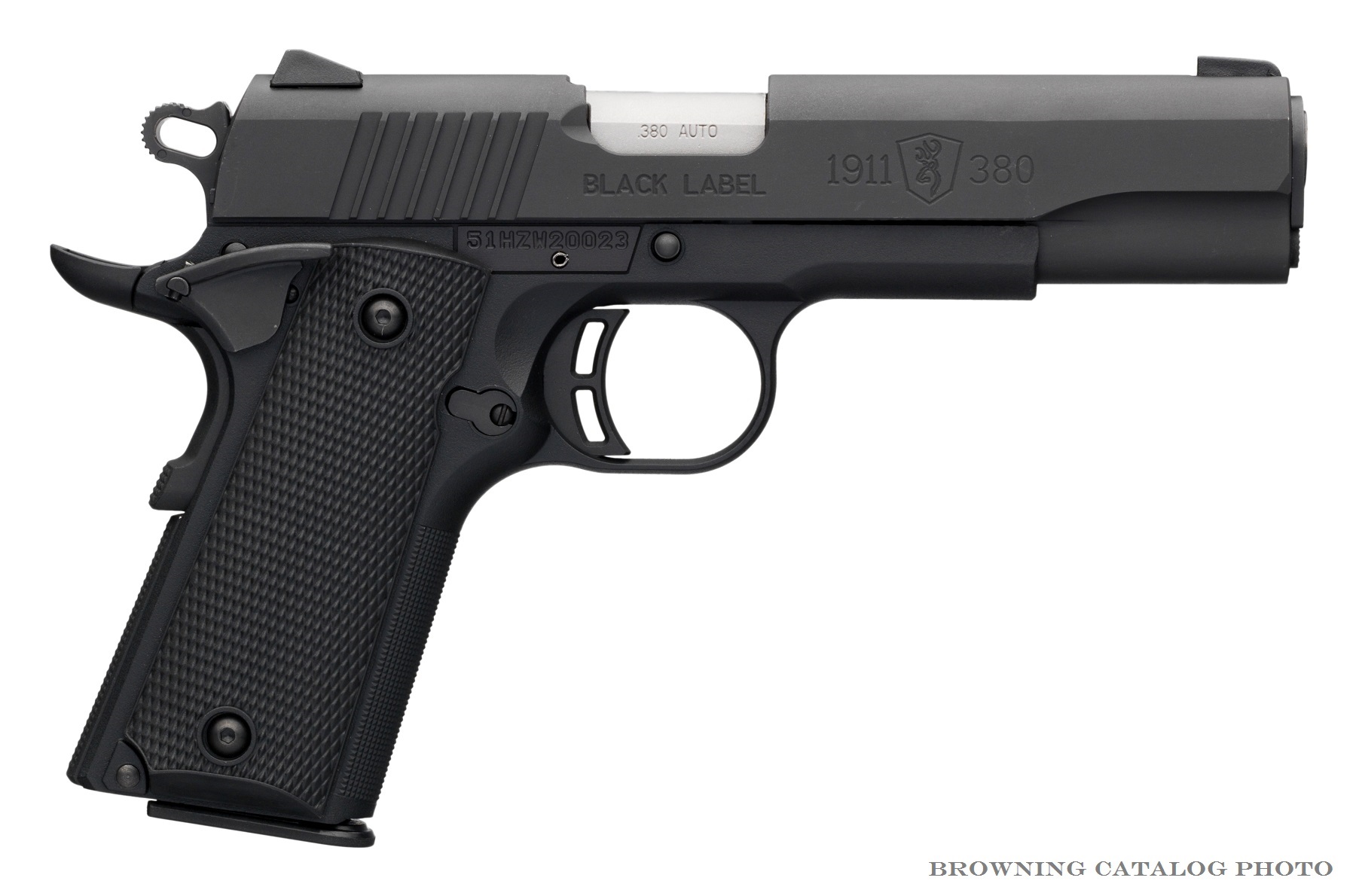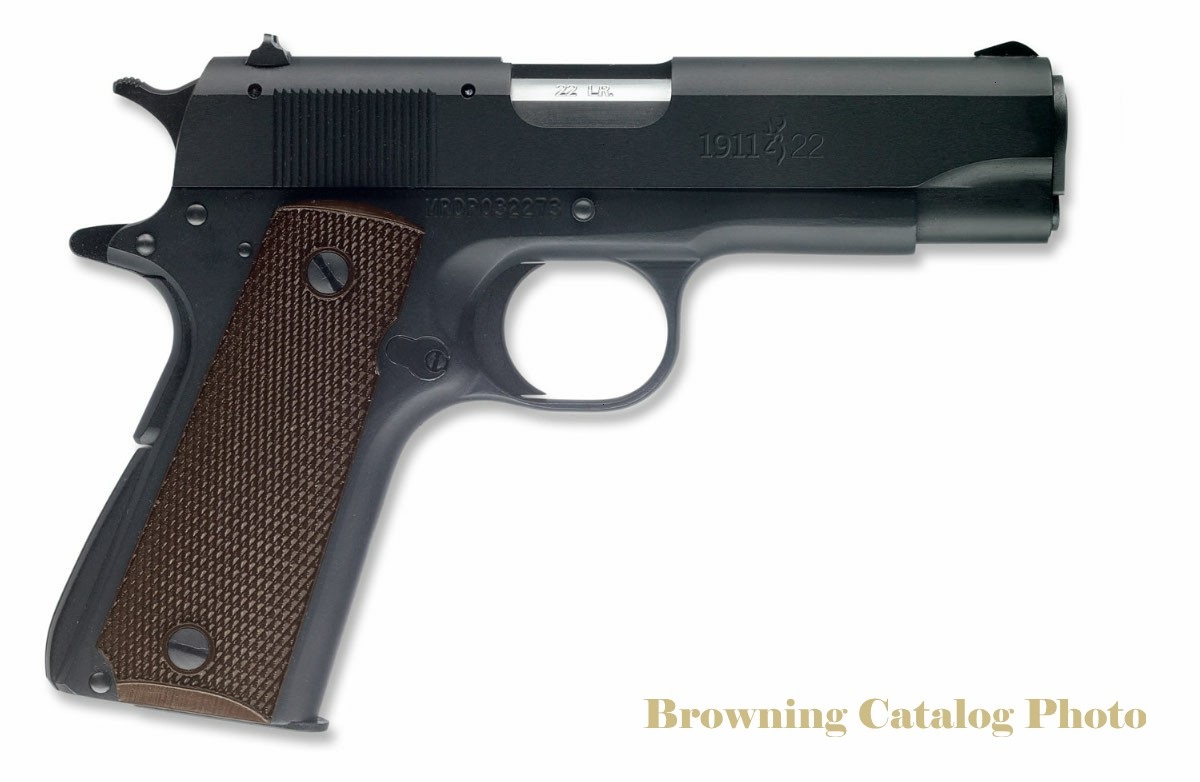 WMH005 - Browning Black Label
1911-380 Pistol, 380 ACP Cal.
FRAME Composite SLIDE Machined steel - Matte black finish BARREL Rust-resistant, 4 1/4 inch length - Target crown ACTION Locked-breedch action - Single-action Trigger GRIPS Composite FEATURES Fixed combat sights - Eight round magazine capacity - Extended ambidextrous manual thumb safety - Extended slide release - Beavertail grip safety - Skeletonized hammer - ABS carry case included.

Features and Benefits

FRAME - Alloy; Gloss blued finish SLIDE - Machined aluminum; Gloss blued finish; Gold enhanced engraving comemorating the 100th anniversary of John M. Browning's design of the 1911 BARREL - Stainless steel barrel block; Matte blued finish; Target crown ACTION - Blowback semi-auto; Single-action trigger GRIPS - Checkered double-diamond walnut; Satin finish FEATURES - Fixed sights; Detachable 10-round magazine; Manual thumb safety; Grip safety; Made in the USA
BLADE - 5 1/4 inch length; 1095 Cr-Vanadium steel; Engraved with 1911-22 logo
SHEATH - Leather, Retainer snap
Velvet-lined walnut; Printed glass top proclaims 100th anniversary of the famous John M. Browning design of the 1911; Inside lid depicts a collage of photos showing the military use if the 1911 over the last century; Made in USA
Holster

Leather; Secure flap; US Military configuration
Note
- Pistol comes packaged in a 1911-2011 Commemorative Limited Edition Pistol rug.
3 5/8 inch barrel, 10 round magazine, single action, thumb safety, grip safety.
WMH003

- Browning 1911-22
Compact Pistol 22 L.R. Cal.