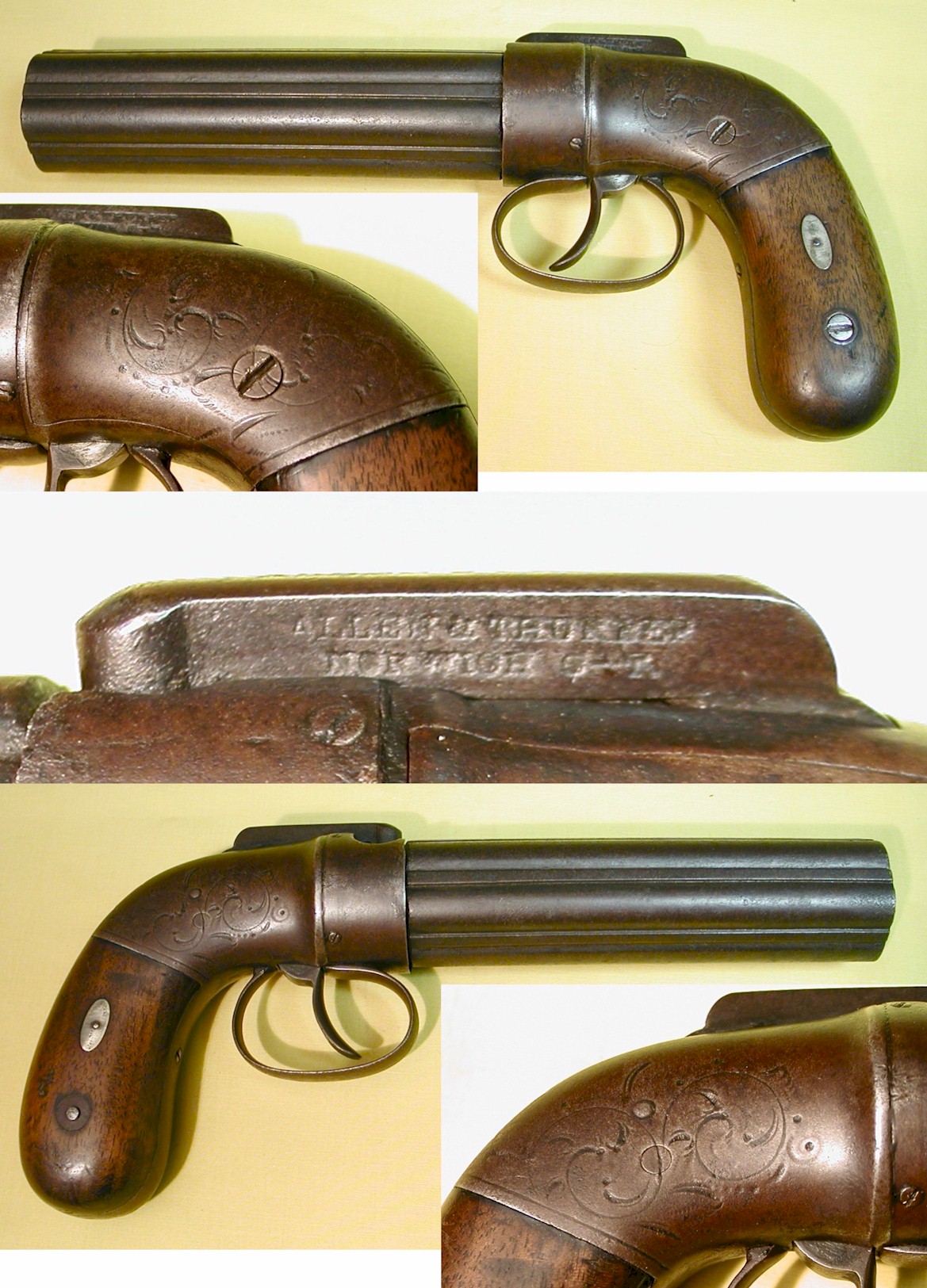 WCS027 - Burgess Gun Co. Slide Action (Antique) Hammer Repeater, 12 Ga.
30 inch full choke damascus barrel, all original including decorative (dog head with bird) butt plate. Manufactured 1892 era.

WCH408102 - Allen & Thurber
Pepper Box (Dragoon Size),
6 shot, approximately 6 inch revolving barrel, original wood grips, metal has original brown patina, some pin pricking, hammer is marked Allen's patent & Allen & Thurber, Norwich, C-T, manufactured in the 1800's NRA antique good. ANTIQUE.