Belgium Browning

Shotguns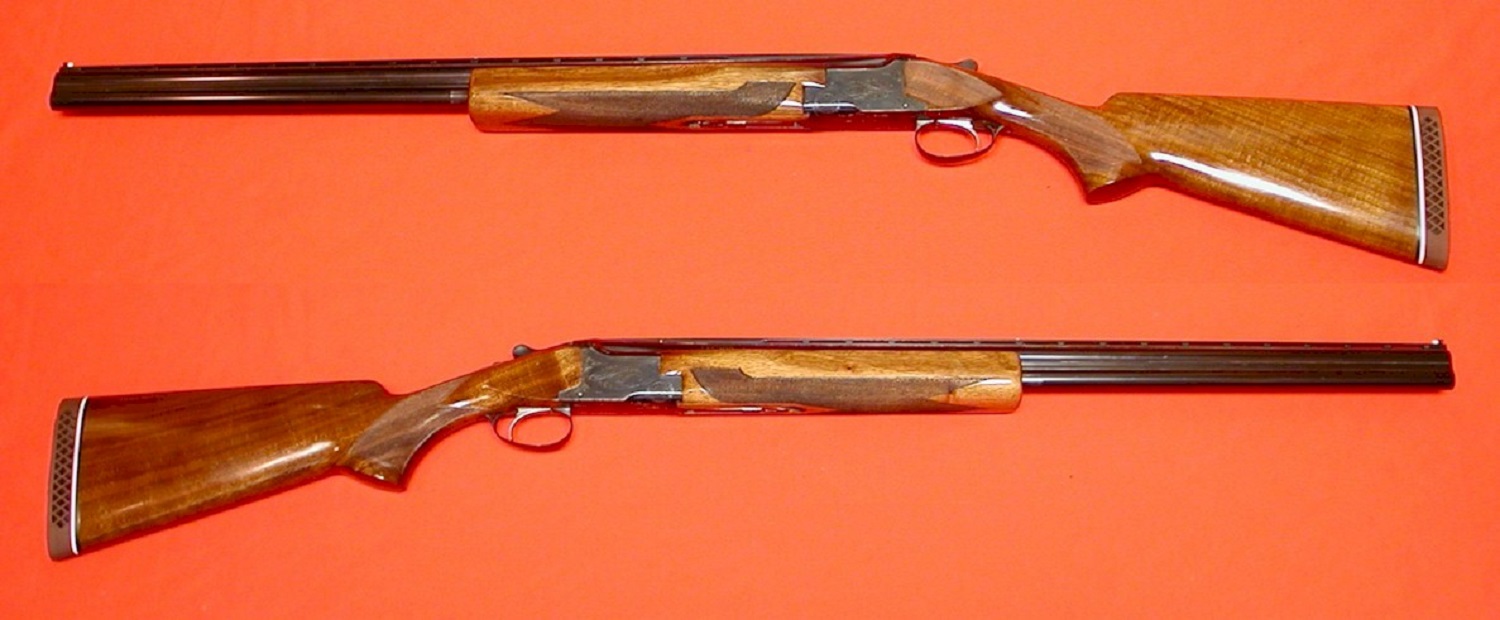 WCS018 - Belgium Browning Superposed Lightning Skeet, O&U, 20 Ga.
28 inch vent rib barrels, Skeet and Skeet chokes, 2 3/4 inch chambers, original Bradley ivory front bead with matching ivory center bead. 85% to 90% original blue on barrels, receiver buffed and blue added. Replaced checkered walnut butt stock with 14 3/8 inch length of trigger pull over ventilated Browning skeet pad, orignal skeet checkered beavertail forearm. Manufactured 1968. Bores excellent.
26 inch vent rib barrel, modified choke, 99% plus blue, oil finished wood with original butt plate, stock has some very light marks, bore excellent, manufactured 1975.
WAS104 - Browning 2000 (Made in Belgium-Assembled in Portugal), 12 Ga.
W126095P - Belgium Browning Double Auto, 12 Ga., Early Variation

WAS214 - Browning 2000 (Made in Belgium-Assembled in Portugal), 12 Ga.
30 inch vent rib barrel, full choke, overall 97% original bright blue with some light small scratches throughout on the barrel, overall 97% original high gloss wood finish with some mostly light handling marks throughout, original butt plate, a professional repair and reinforcement in base of forearm, bore excellent, manufactured 1974.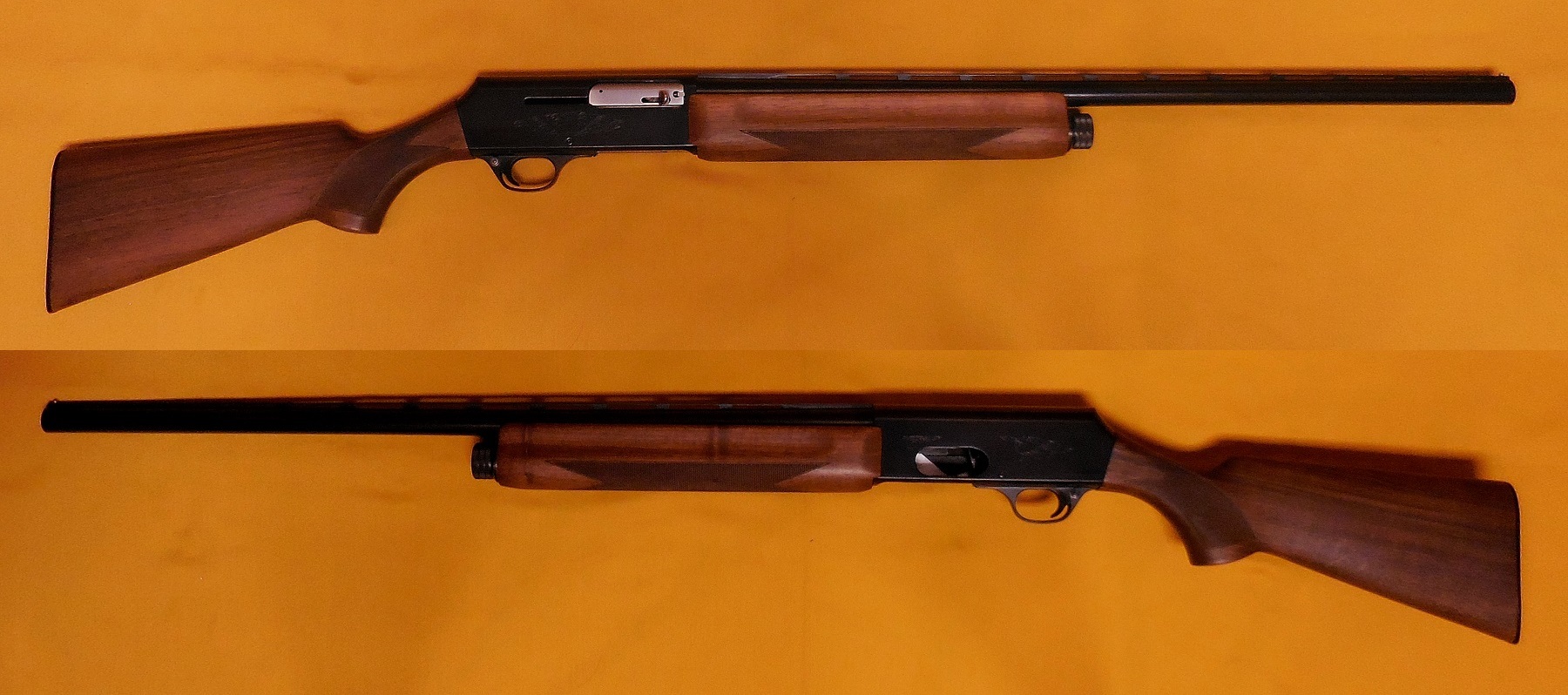 WCS214_Belg_Brn_2000_WGR.jpg
WCS220 - Browning Auto 5 (Belgium), 16 Ga., 2 3/4 inch Chamber

28 inch full choke, solid rib barrel, beautiful blue overall with some blue wear on bottom of barrel ahead of magazine cap and some thinning of blue on grip tang, round knob pistol grip butt stock with original horn butt plate and solid forearm with no splits or cracks, bore excellent.
27 1/2 inch barrel with early scarce unique recess rib variation, this early Double Action also has narrower zig zag gold filled border only observed on the earliest production, 98% original finish, includes an early Browning luggage case which accommodates two barrels. Has royal blue velvet lining, a beautiful early variation of both gun and luggage case, manufactured 1955, NRA excellent.
W126095P_BRN_Superposed_Wcase.jpg