Belgium Browning

Shotguns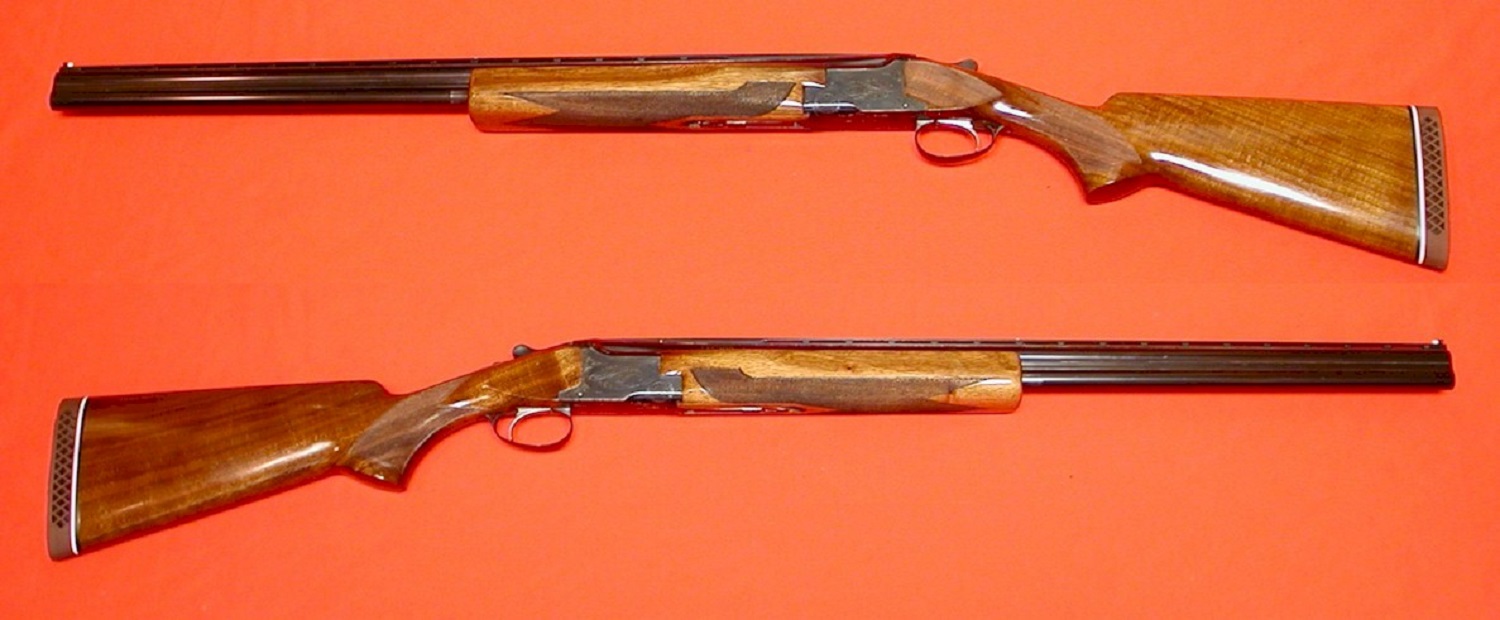 WCS018 - Belgium Browning Superposed Lightning Skeet, O&U, 20 Ga.
28 inch vent rib barrels, Skeet and Skeet chokes, 2 3/4 inch chambers, original Bradley ivory front bead with matching ivory center bead. 85% to 90% original blue on barrels, receiver buffed and blue added. Replaced checkered walnut butt stock with 14 3/8 inch length of trigger pull over ventilated Browning skeet pad, orignal skeet checkered beavertail forearm. Manufactured 1968. Bores excellent.
WUS423 - Browning B-2000 (Belgium) Semi-Auto, 20 Ga.
26 inch vent rib barrel, 2 3/4 inch chamber, Improved Cylinder choke, nice grain walnut stocks. Overall condition is excellent metal and wood except for a few small press marks on the buttstock and forearm.
Note:

♦ In this model Browning only produced about one-fifth as many 20 ga. guns as they did 12 ga. guns.
♦ Browning B-2000 model shotguns would accept a 2 3/4 inch chamber barrel or a 3 inch chamber barrel.