Belgium Browning

Shotguns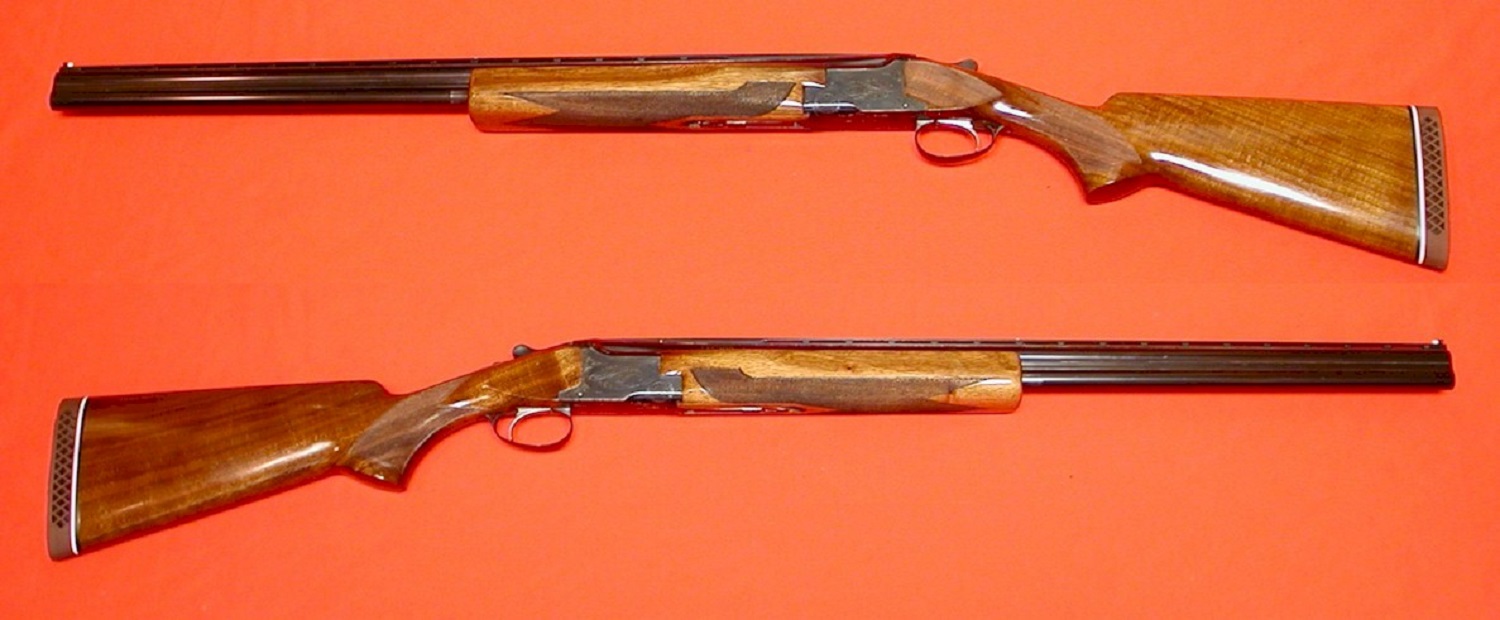 WCS018 - Belgium Browning Superposed Lightning Skeet, O&U, 20 Ga.
28 inch vent rib barrels, Skeet and Skeet chokes, 2 3/4 inch chambers, original Bradley ivory front bead with matching ivory center bead. 85% to 90% original blue on barrels, receiver buffed and blue added. Replaced checkered walnut butt stock with 14 3/8 inch length of trigger pull over ventilated Browning skeet pad, orignal skeet checkered beavertail forearm. Manufactured 1968. Bores excellent.
26 inch vent rib barrel, modified choke, 99% plus blue, oil finished wood with original butt plate, stock has some very light marks, bore excellent, manufactured 1975.
WAS105 - Browning Auto 5 (Belgium) "Light Twelve", 12 Ga., 2 3/4 inch Chamber

28 inch

modified choke, 100% original blue and wood finish, appears unfired, manufactured 1974.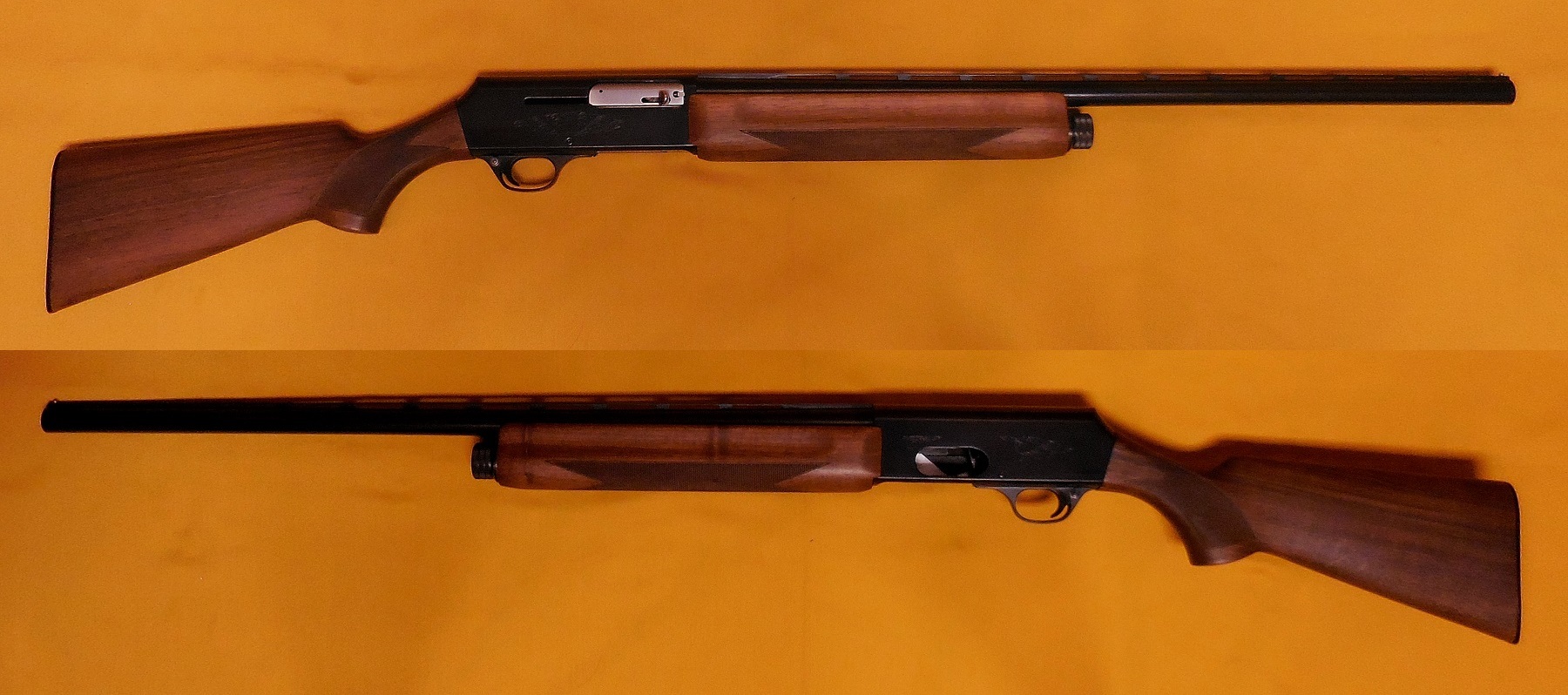 WAS104 - Browning 2000 (Made in Belgium-Assembled in Portugal), 12 Ga.