Colt Single Action, 1st Generation Revolver
5 1/2 inch barrel, as usual on this variation numbers do not match, back strap and trigger have letter A for Ainsworth Inspector, barrel has "R.A.C." and "P" markings, cylinder has "G & P" frame is gray and has slight trace of casehardening, some pin pricking on cylinder, U.S. and patent dates, serial numbers and inspectors stampings clear, replaced shrunken grips, frame serial number in 41,000's, manufactured in 1878, bore is about excellent, NRA antique grading good to very good. ANTIQUE!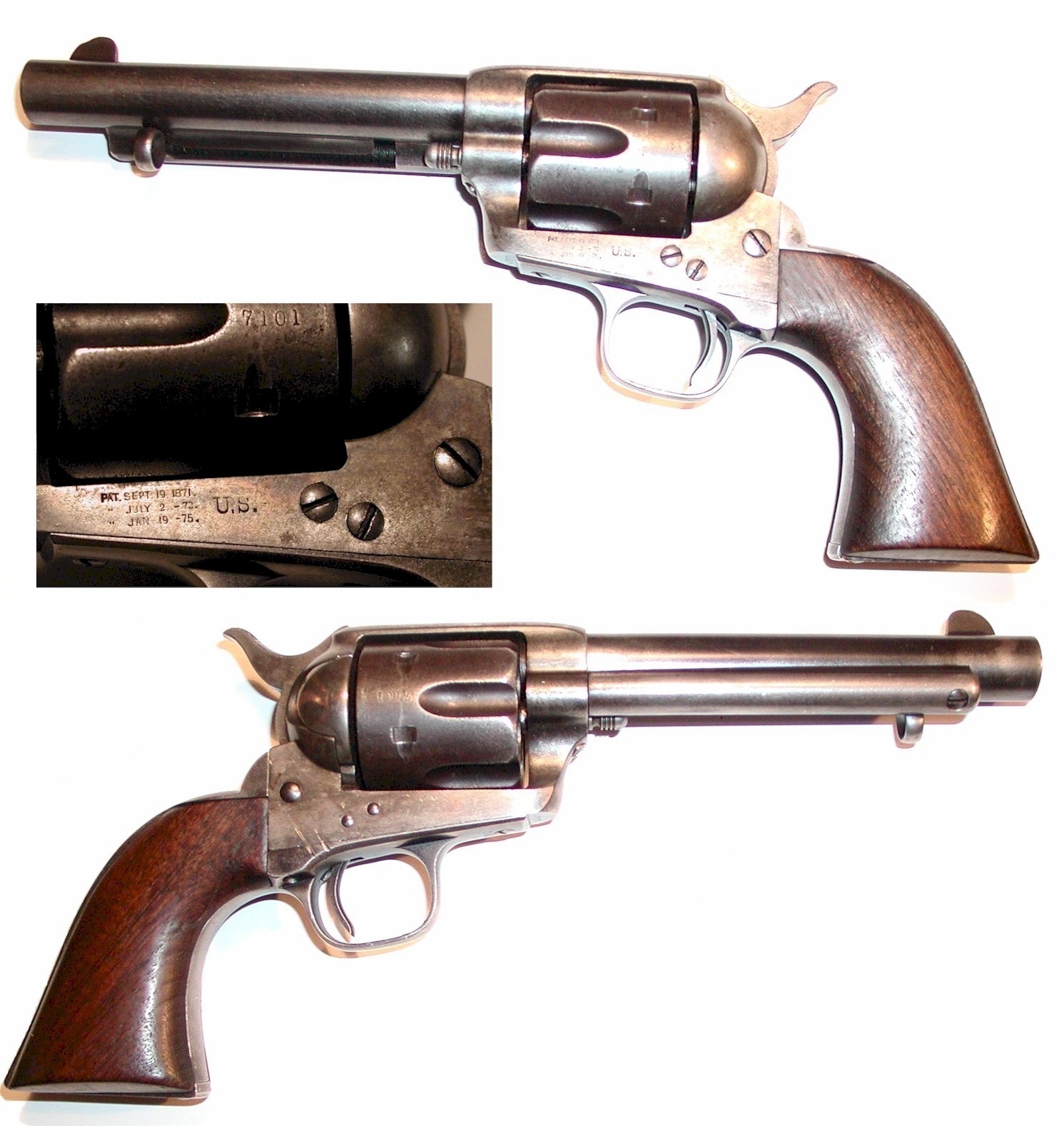 Colt_U.S._Cavalry_WGR.jpg
WCH104 - Colt U.S. Cavalry, 45 Colt Cal.
7 1/2 inch barrel, R.A.C. inspectors markings, 1 piece walnut grips, manufactured 1891. With Colt letter. ANTIQUE!