Limited Production Firearms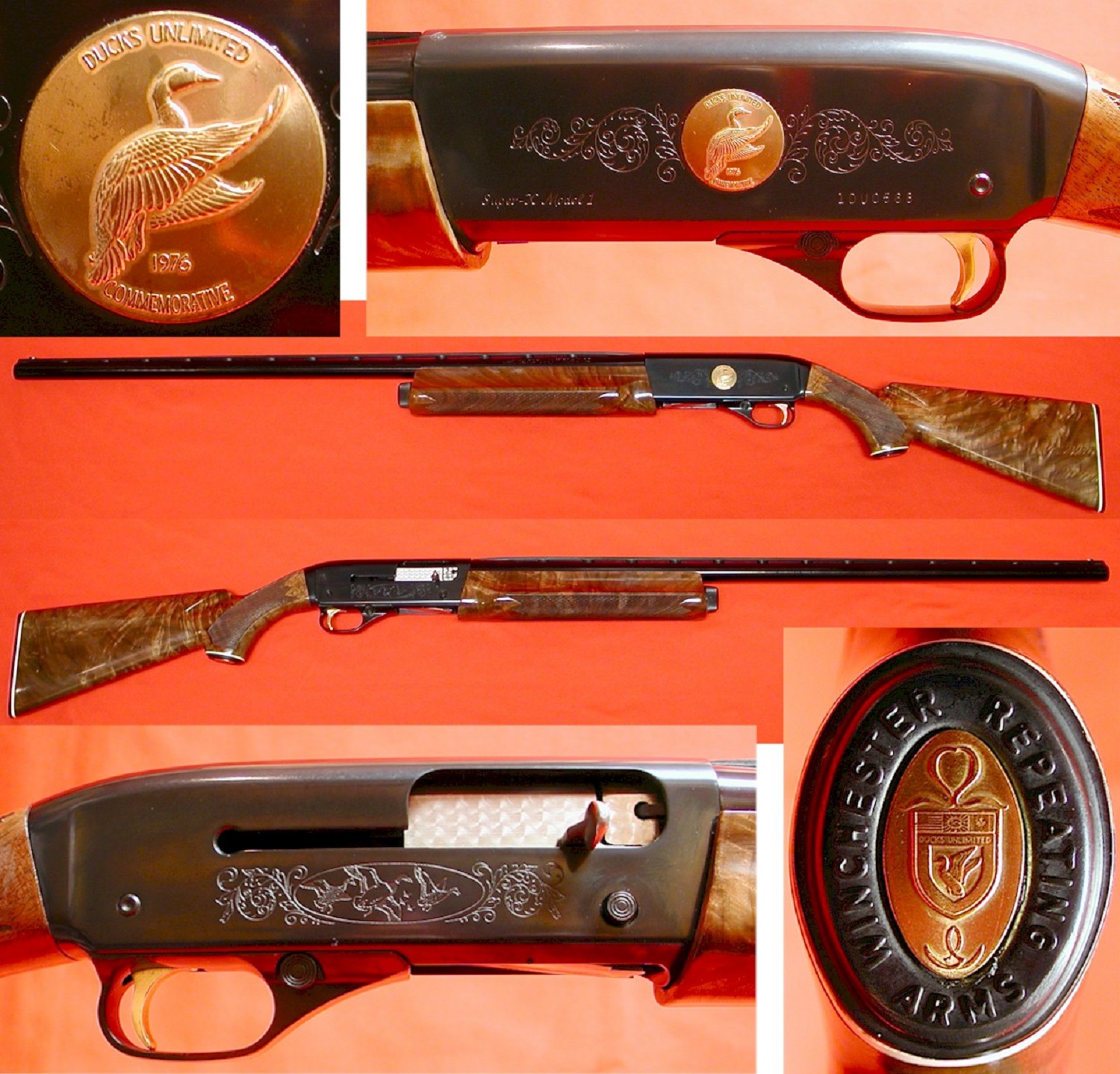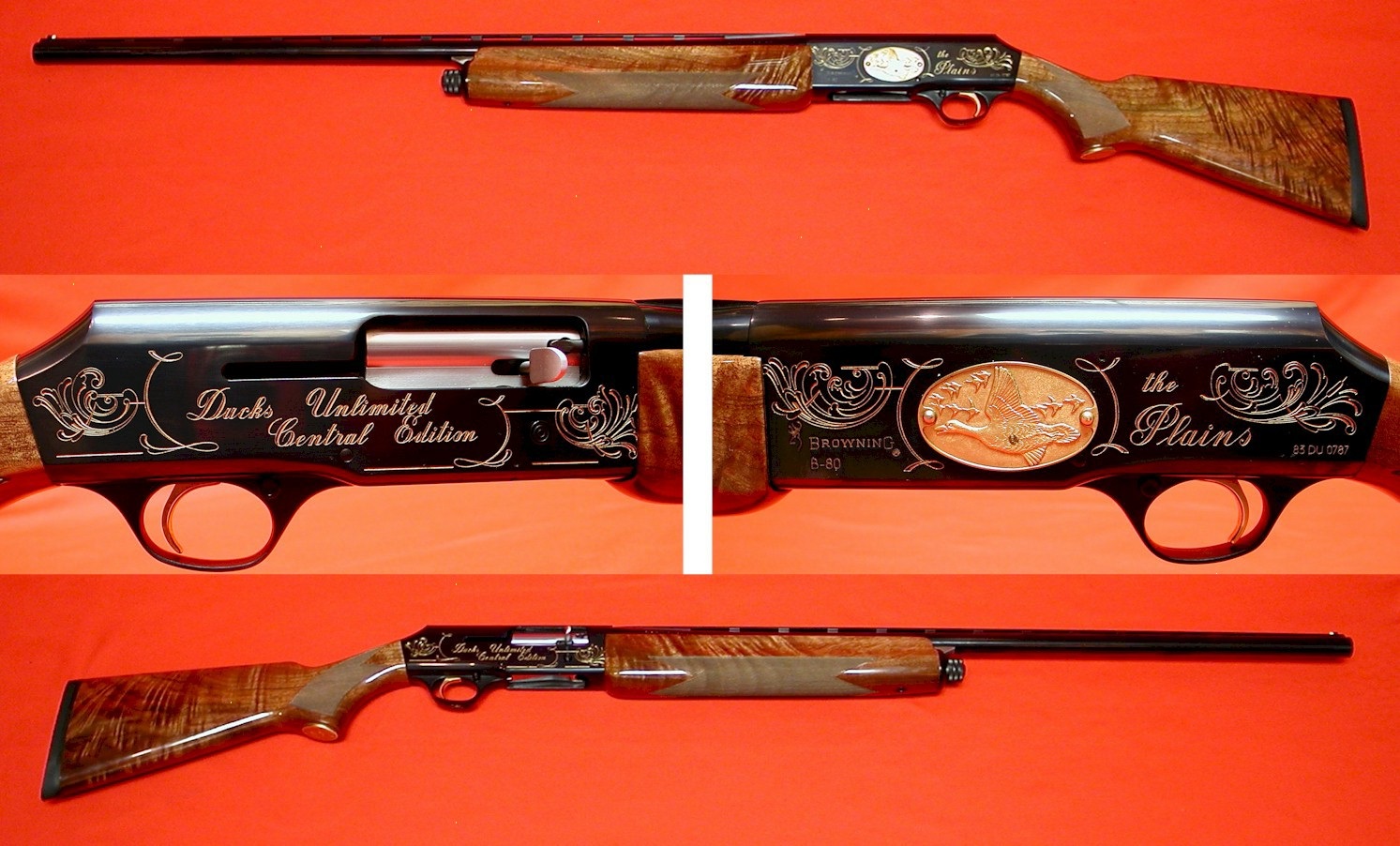 WCS5001 - Winchester Model 12 Ducks Unlimited, 12 Ga.
W

inchester Model 12 Ducks Unlimited, 12 Ga. pump repeater shotgun, 30 inch full choke barrel, original Winchester duck bill vent rib, jeweled block and carrier, gold plated Ducks Unlimited medallion and trigger, receiver has scroll engraving, checkered walnut beavertail forearm and pistol grip stock with grip cap, new unfired.

WCS5000 - Browning B-80, 12 Ga.
30 inch full vent rib, right side of receiver has gold engraving with "Ducks Unlimited Central Edition" and scroll and the left side of the receiver has "The Plains" with scroll engraving and a gold waterfowl plaque, also gold Ducks Unlimited grip cap, checkered fancy burl walnut wood stock and forearm, produced in 1983. Unfired.