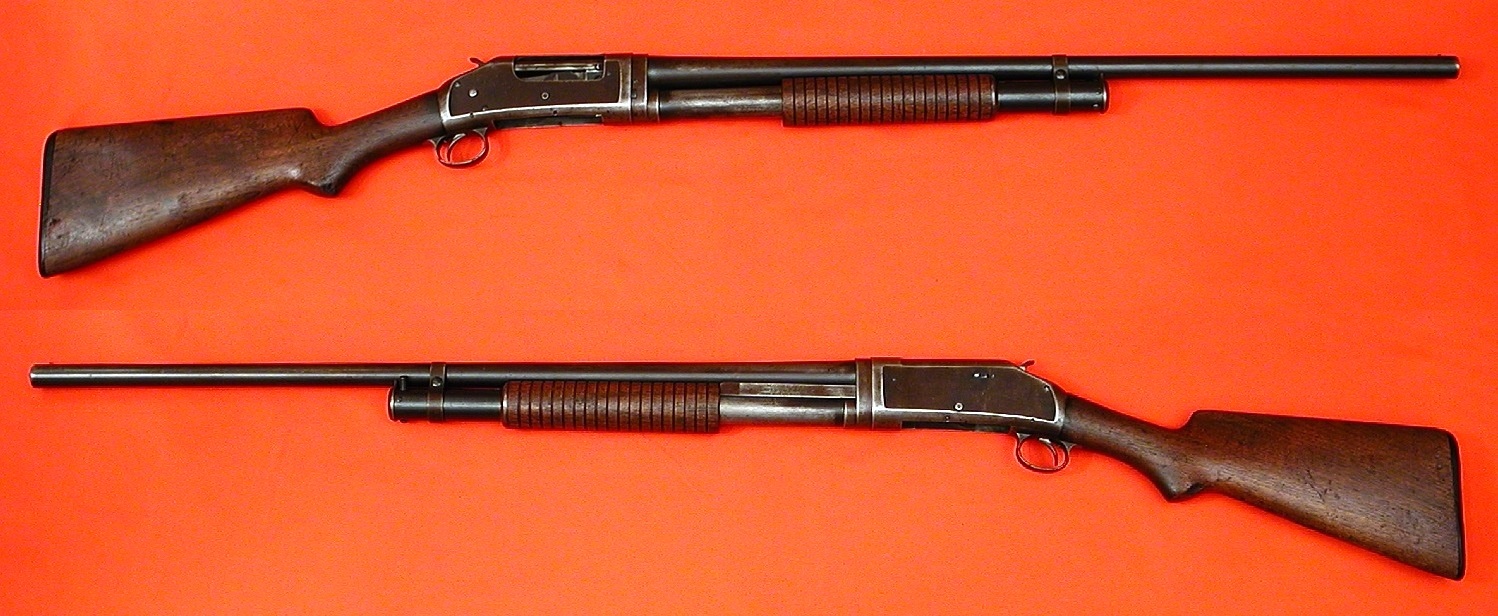 30 inch barrel, 40% to 50% origianl blue turned brown, replaced new walnut stocks with checkered steel butt plate, manufactured 1896.
WCS035 - Winchester Model 1897 Hammer Pump Repeater, 16 Ga.
Winchester Pre-64

Other Pump

Shotguns
28 inch full choke barrel with good to very good shinny bore with some ruffness, blue/brown metal finish, solid wood with original worn butt plate, manufactured 1918.
WCS026 - Winchester Model 1893 (Antique) Hammer Pump Repeater, 12 Ga.