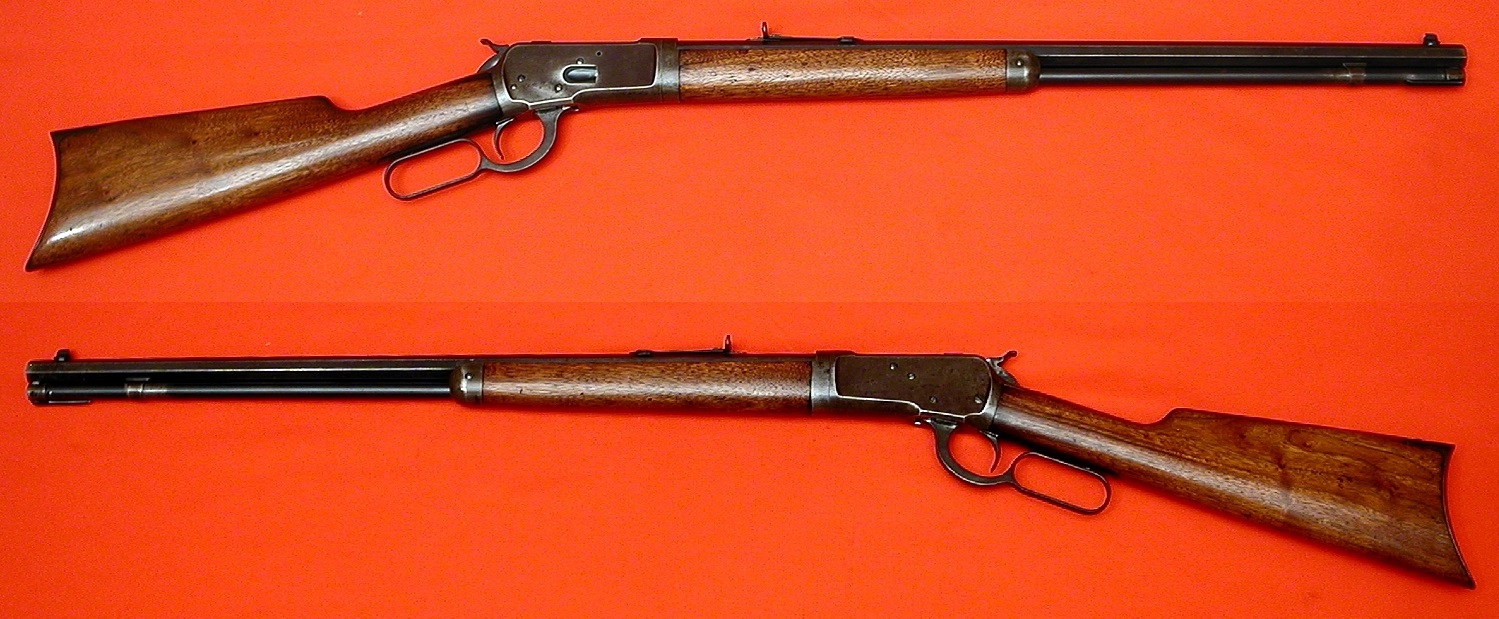 WCR035 - Winchester Model 1895 Takedown, 24 inch Barrel, 35 W.C.F. Cal.
95% original blue on barrel and assembly, 90% plus original blue on lever and magazine, receiver has some remaining original blue and blue turned brown, balance untouched gray steel, with Lyman

receiver

sight, and barrel iron sights, bore excellent. Wood solid with nice grain, with some handling marks, crescent steel butt plate. Manufactured 1913.
WCR007 - Winchester 1892 Takedown Rifle, 25 W.C.F. Cal.
24 inch octagon barrel with semi-buckhorn rear sight and blade bead front sight, excellent relined bore, 80% overall original blue brown metal and original wood finish with crescent steel butt plate, manufactured 1913.
26 inch octagon barrel with replaced sights, dark riflings bore, blue/brown metal finish and solid original wood with crescent steel butt plate, manufactured 1898.
WCR008 - Winchester 1894 Rifle, 38-55 Cal.
WCR200 - Winchester 1885 Rifle, 32-40 Cal.
30 inch, number 3 octagon barrel, blue turned brown with original rear and front sights, bore is fair with good riflings, receiver case hardened with a trace of some color in hidden areas, action crisp, screws sharp not buggered, original crescent steel butt plate, wood solid with some original finish with handing wear with some gouges and stamped initials, still very good wood to metal fit, no cracks or breaks. All original. Manufactured 1889.