7/8 inch diameter (no longer produced). Complete with original 7/8 diameter rings. New in original box with owners manual.
W000S101 - Alaskan 2.5X All Steel American Made Scope
We stock new Leupold, Nikon, Bushnell, and other rifle scopes.
Please call or email and let us know what you are looking for at

402-729-6112

or email us at

felix@bedlans.com

.
W000S100_Alaskan_Scope_and_Box.jpg
W0000S38_Redfield_Scope_1.jpg
Centered reticle, 1 inch tube, crosshair, 98% original blue. Made in U.S.A.
Internal adjustment, crosshair, 95% original blue.
W0000S48 - Weaver K-6, 6X
Reticle not centered crosshair, Redfield ring, 95% original blue.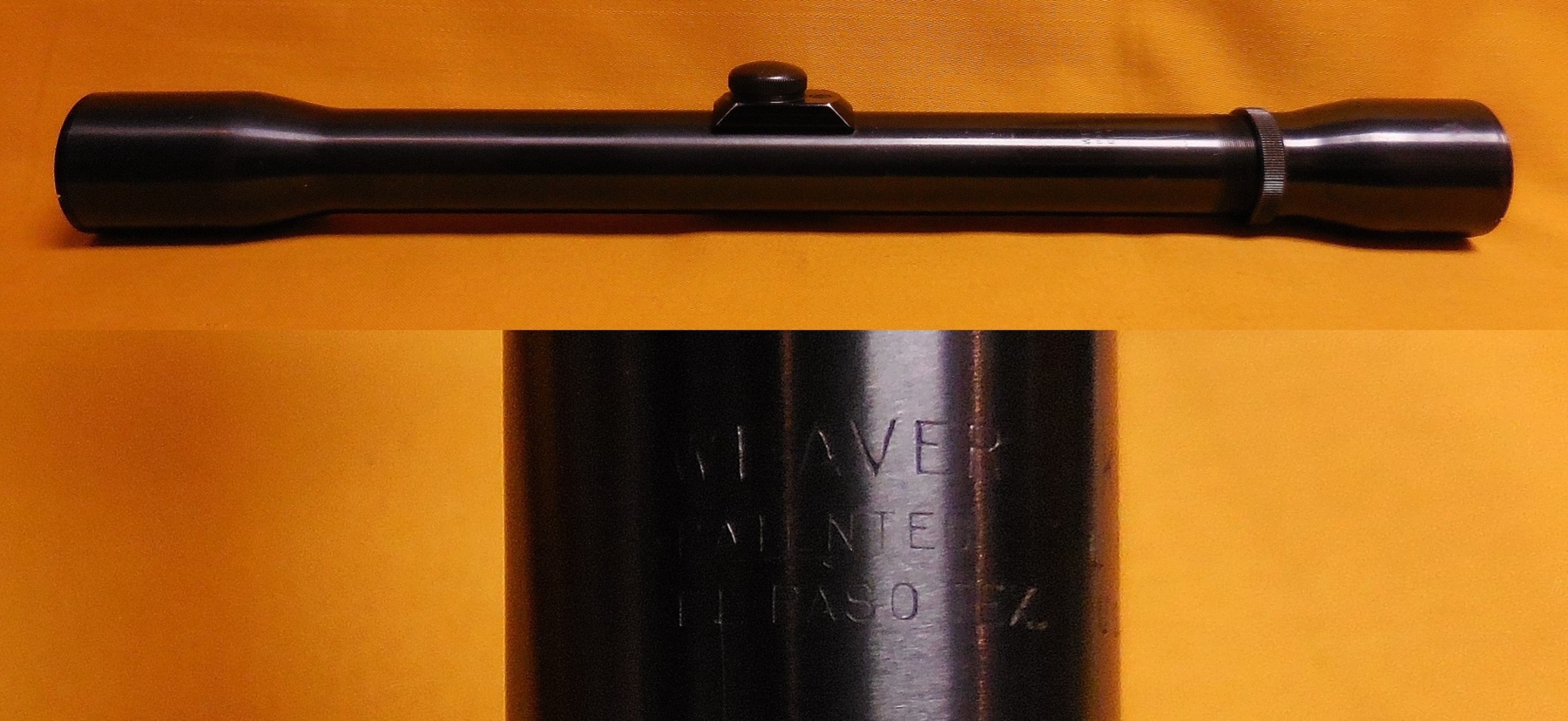 W0000S50 - Weaver K-6-L-S, 6X
Crosshair not centered, 90% original blue, lens marks
W0000S78 - Weaver Challenger C4W, 4X
W0000S80 - Weaver Challenger C4R, 4X
W0000S81 - Weaver Challenger C4R, 4X
Dual X, original box, NEW IN BOX.
Dual X crosshair, steel tube, 98% orignal blue, original matt rings.