Wooden Presentation Cases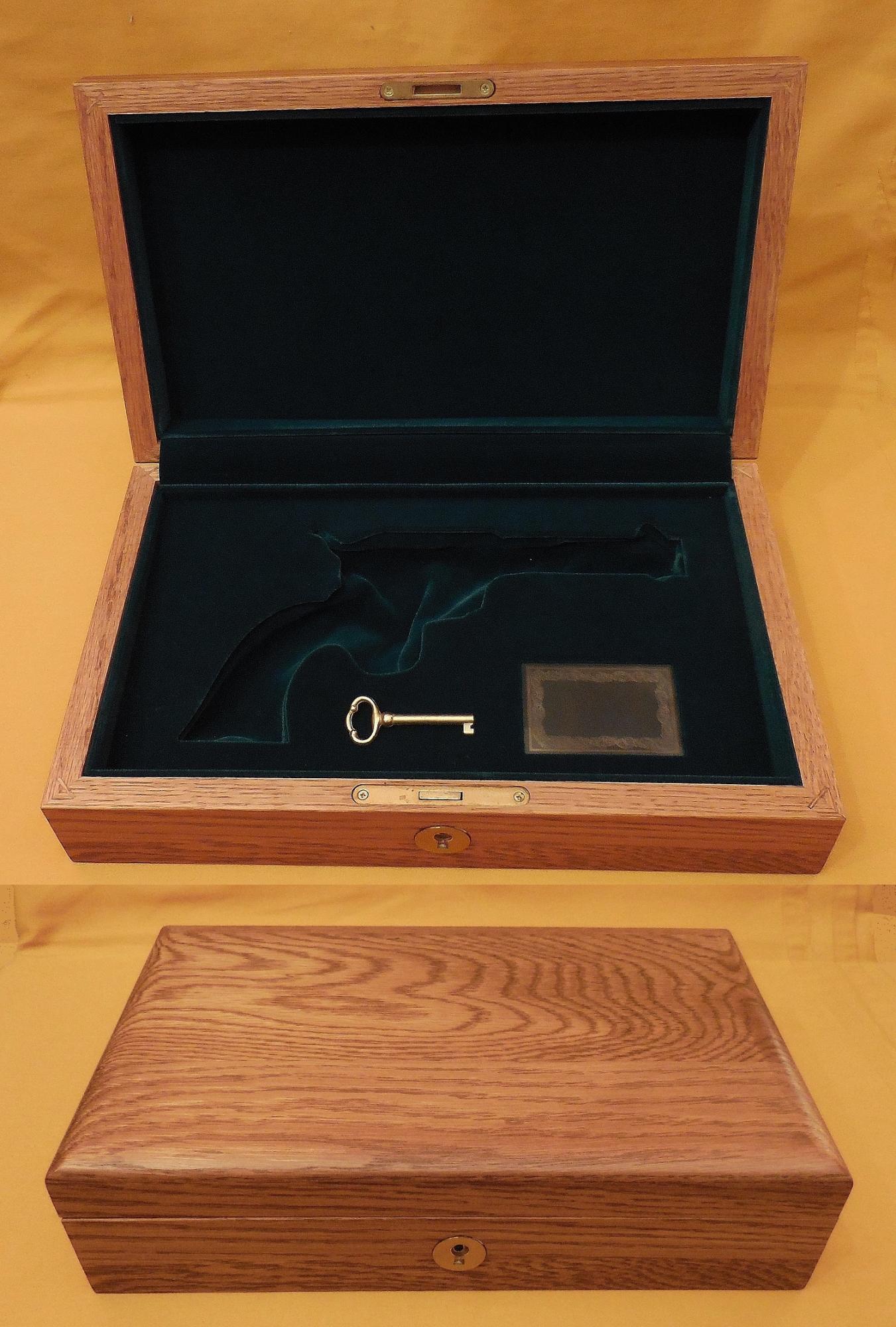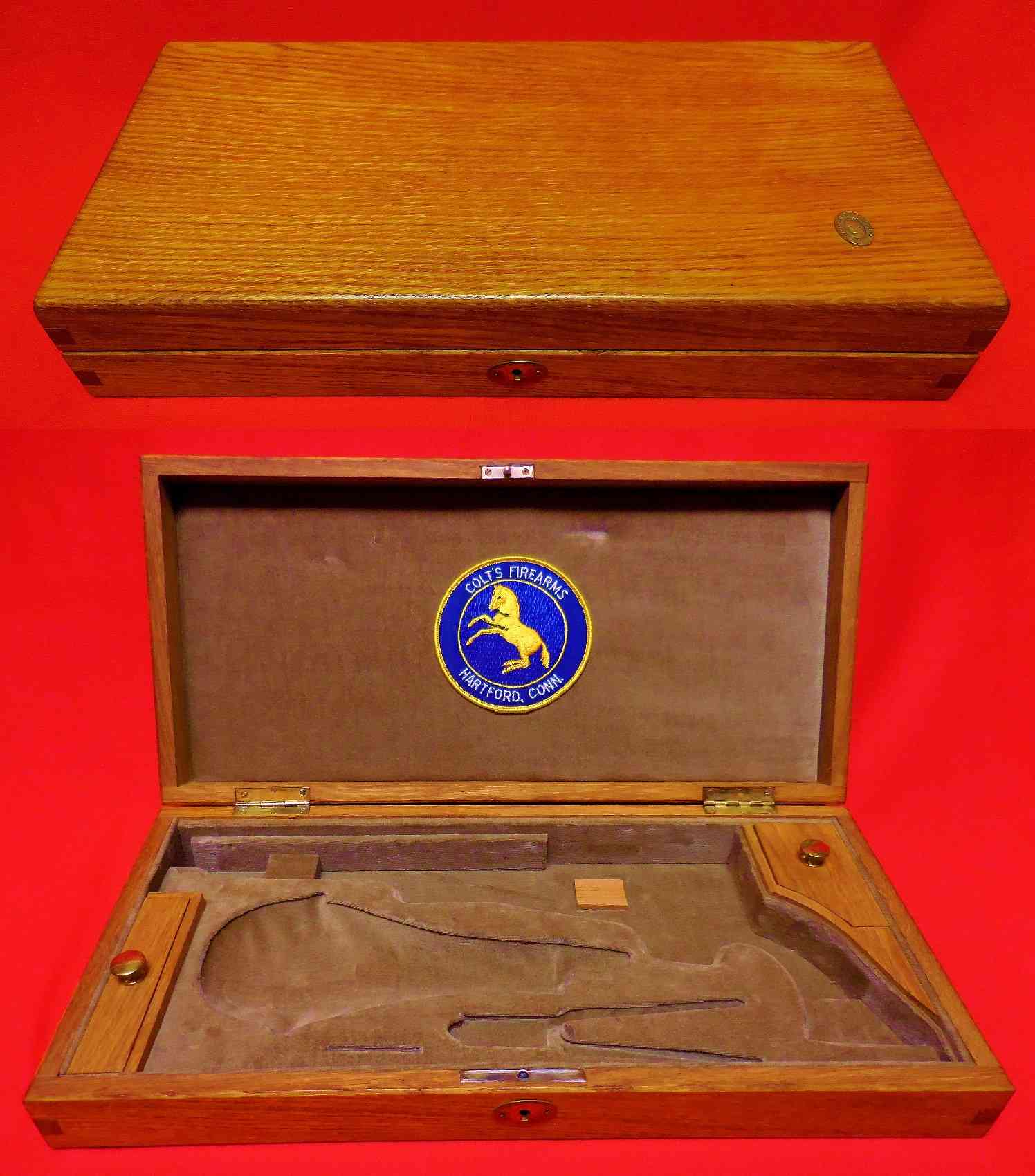 WGA001 - Solid Oak Presentation Case
For Colt Single Action Army with 4 3/4 inch barrel. Case has green interior with blued steel engravable name plate that has a framed/scrolled etched border. New condition.

WGA005 - Solid Oak Presentation Case for Cap & Ball

Solid oak presentation case possibly made for Colt Walker cap & ball blackpowder revolver.

WGA006 - Walnut Presentation Case for 1851 Navy
with accessories

Walnut presentation case for Colt 1851 Navy with Colt 1851 Navy 2nd generation accessories, including flask, 36 cal. bullet/ball mold with cap tin and nipple wrench.